This article explains how you can use Google Sheets as a data source with INCRMNTAL
Cost and conversion data can be done between INCRMNTAL and Google Sheets (gSheets), but sharing a google sheet (view only) with INCRMNTAL gSheet dedicated email address
Please reach out to us at onboarding@incrmntal.com to get the dedicated gSheet integration email address.
Data should have the following fields:
Date
Channel name
Campaign (optional)
Country
Spend
Conversions (optional)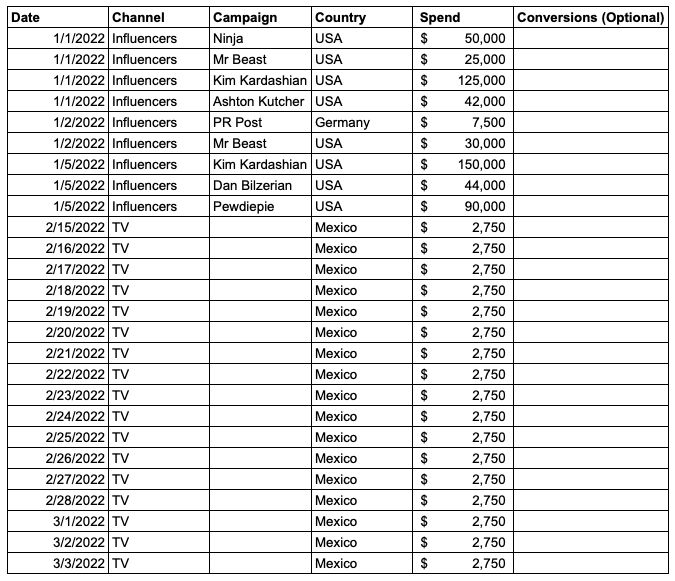 Note about column names: You may utilize whatever naming you would like. Please specify the column names during your integration process. While you may move columns - please do not rename columns, as that will break the integration.